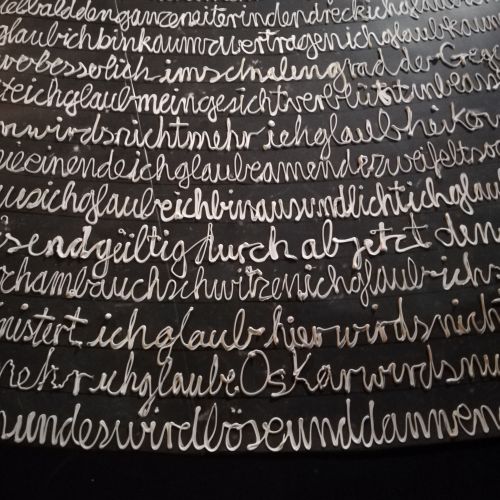 My areas of expertise include:
Translations
for institutions and individuals operating in the fields of the visual arts, film, architecture, design, culture and education. Please learn more about the main focus of my translation services under references.
Editing and proofreading
Cultivating language practice also means ensuring its correct usage and fostering rich expression: on request, I will optimize your English or German texts by revising their style and phrasing, while taking into account the specific subject matter, target group and relevant linguistic or cultural particularities. I also offer to simply proofread your documents, correcting the spelling and grammar. Especially in English, I have that "eye for detail".
My services at one glance:
I translate and edit
exhibition concepts, art catalogues, press releases, (museum) wall texts, catalogues raisonés
lectures and speeches, interviews, project descriptions, artists' profiles and biographies
abstracts, scripts, subtitles and reviews related to film productions
applications, reports, surveys and other texts for internationally oriented organizations and institutions (universities / foundations / EU / UNESCO etc.)
web content, advertising materials and various texts from the above subject areas